SATONIC
SATONIC V6S Auto Power frunk for Tesla Model Y& 3.Open your Tesla frunk automatically by Touch Screen, Tesla App, KEY FOB, or Siri, it is much more convenient if you use Frunk Organizer to stock your personal package often. With waterproof design struts, motor, and control box, no need to worry that water will be income the control box. Dual struts with a digital motor inside and metal material, keep the power frunk working longer time. Easy to install, it is the best DIY part for your Tesla, all connections are plugged by the plug, just need to remove the screws, take out the frunk organizer, plug all connectors, then will be ok.  Long-time warranty, SATONIC offer 1 year free parts within one year. For any claim, we will send the parts freely. DIY your Tesla, Start from auto power frunk
EXPRESS QUICK SHIPPING 



Any claim that items are missing or have been stolen in transit ,SATONIC will make money refund for stolen or send replacement for missing parts asap, regardless of the circumstances. 
OPEN & CLOSE TESLA FRUNK AUTOMATICALLY: Auto frunk can be opened by Siri, Cell phone App, Touch screen, and frunk emergency button after you installed satonic auto power frunk. (For Tesla Software from 25.5, Due to Tesla black third party acc from thier app, it makes that only can open auto frunk but can not close through Tesla App, But you could close auto frunk through touch screen or frunk button)
WATERPROOF IPX6 DESIGN: For the control box of SATONIC V6s power frunk, we designed it with case cover case mode with industrial glue sealed. for the pin connector, also designed with waterproof functions, under hardness ABS material protection, The control box will work a long time without water going inside. no need to worry about it because of heavy rain or car washing, plug and lock connector, tightly connection
WATERPROOF MOTOR WITH BUILT-IN EMERGENCY CABLE: The motor of SATONIC V6s power frunk is designed with built-in emergency cables. meanwhile, the V6s motor has stronger power. it will make sure that the frunk closes and open smoothly. EMERGENCY CABLE CAN OPEN POWER FRUNK IF YOUR TESLA HAS NO BATTERY AT ALL
WATERPROOF CABLES & CONNECTORS: Connectors of the V6s auto power frunk are designed to plug by the plug, and each connector will be connected tightly, it will Make sure that there is no water can be inside the connector.
EASY INSTALLATION: SATONIC power frunk is easy to install, plug and play.  satonic offer colorful and detailed manual instruction. meanwhile, We offer special tools for quick installation, it makes sure that self-installation is quick and correct. Also,SATONIC offers 12-16 hours of online support through WhatsApp, Power Frunk is the best option for DIY 
INSTALLATION TOOLS FREE, In order to make installation personally easier, SATONIC offer full tools which help DIY customers install faster
1-YEAR ACCESSORY PARTS FREE REPLACEMENT SERVICES: If the power frunk accessories are damaged within 1 year, SATONIC will send you free parts to replace, in order to make it convenient, no need to return the damaged parts (damaged parts should be confirmed by video or photo)
Product Features:

1. Auto Power Frunk work with electricity, so your frunk can be opened or closed automatically
2. It can be opened by Mobile Phone APP, Key FOB, Siri, Touch Screen
3. It can be closed by Frunk Button, Key FOB, Touch Screen
4.5 Stages of Speed adjustable for Open and Close
5. Height of The door is adjustable
6. Upgraded version V6s, waterproof control box, motor
7. Upgraded struts and struts stand, easy to install and work perfectly
Product Specification:
Product name: Auto Power Frunk
Brand: SATONIC
Item Number: V6S
Material: Metal (Struts, Motor), ABS (Control box)
Waterproof: IPX6
Compatible with Telsa Model Y &3
Open: Touch screen/KEY FOB/Tesla App/Siri
Close: Touch screen/KEY FOB/Tesla App/Siri/Frunk emergency button
Working Current: 12-30V
Working temperature: -30 to 90%
Product Cerfication: CE,CCC
Factory Audit: IATF16949
Personal Installation time: 1-2 Hours
Online Installation Support: Yes
Warranty:
1 Year free damaged parts send direct
Certification approval (ECM):
EN 55014-1:2017 EN 55014-2:2015

Related to CE directive (S)
2014/30/EU (Electromagnetic Compatibility)
ROHS
Factory Audit: IATF16949
Installation Videos & Tips: 

Check Now>>
Notice for customers from Korea:
Accordence with Korean Custom request, buyers from Korea need Full Korean Name, Completed Tax ID and tel number . Please kindly send us your details, so that we could send the parcel to you asap

eg.
Name / 이름: 한옥형
Tax ID / 세금 번호:PI0099000023
Tel: 01066446666
For onsite installation services:
There are onsite installation services in Melbourne. Queensland. Sydney Australia, California USA. If you need onsite installation services,  Please contact us at support@satonic-autoparts.com

-------------------------------------------------------------------------------------------
Install the automatic frunk for your Tesla , it will take more convenient for you when you driving outside, it can be opened and closed by APP, Tesla Computer, or Frunk button. it can release your hands and make sure that your frunk can work long time. no need to pressure your frunk cover again. 
SATONIC offer Special discount for OEM/ ODM ORDERS, Dropshipping, and Group Buy. Meanwhile, there are multi-payment method ,such as TT (HSBC HK), PayPal, Alipay,Wechat Pay etc. We also can send by sea, air, express,post, etc. if you have any requests, please send us message to info@satonic-autoparts.com
Shipping & Returns

Row content

-----------------------------------------------------------------------------------------------------------Excluding Chinese holidays, we fulfill orders for SATONIC products within one (1) business day. Orders for SATONIC products received before 8:00 AM EST (1:00 PM GMT) during normal business hours are shipped the same day. Orders for SATONIC products received after 8:00 AM EST (1:00 PM GMT) will ship the next business day.

EXCEPTIONS: Center Console Parts, Rear Center Console Parts, Luxe Mats, Sunshades, and Seat Covers are custom products that ship base on offering time.

Once an order has been fulfilled and shipped, a confirmation email with the tracking number will be sent to the recipient. Please note some items may ship separately.

Please note all orders must be inspected within fourteen (14) days of delivery. Any missing products or other shipping errors must be reported to SATONIC within the 14-day timeframe. Errors reported after such time will not be honored. No refunds or replacements will be provided.

 

INTERNATIONAL SHIPPING

---------------------------------------------------------------------------

1. The customer agrees to pay any and all customs/VAT charges and is responsible for estimating and covering any VAT, GST, Duty, Tax, handling fees, customs clearance charges and/or other costs associated with the shipment.

2. A damage claim due to shipping must be made within 24 hours of receipt of the international order. SATONIC will have our international delivery service investigate. The customer agrees to provide full photographic evidence of damage including photos of all boxes and packaging. A new product will be shipped or a refund provided if and only if our international delivery service determines that the damage was caused during shipment and reimburses SATONIC for that damage.

3. Because SATONIC checks each international order to ensure that all items have been included in the shipping box, any claim that items are missing or have been stolen in transit will NOT be honored and no refunds or replacement will be provided, regardless of the circumstances.

4. SATONIC works with DHL, FEDEX, UPS,  4px ,Yawen etc.  shipping is covered over 200 countries. it will makes shipping time faster 
Refund & Return

Row content

GENERAL RETURN POLICY FOR DOMESTIC AND INTERNATIONAL ORDERS

-----------------------------------------------------------------------------------------------

(You/you/The customer) the customers who bought from satonic, (We/we/us) SATONIC Auto parts company

Please note all orders must be inspected within fourteen (14) days of delivery. Any missing products or other shipping errors must be reported to SATONIC within the 14-day timeframe. Errors reported after such time will not be honored. No refunds or replacements will be provided.

You may return the products if it is no function from the date of delivery. shipping cost will be covered by us. Or you may return the products which you do not like or no longer need, But must pay shipping back cost and the shipping cost which we sent you (Shipping cost will calculated by USD ). Due to SATONIC  car parts mostly are refit products and International shipping cost is high, Meanwhile , custom import declare process is hard. we will make sure 100% inspect before shipping.

For returning items, 1) For the product which has no function after installed, also, you confirm with us by video or photos, we will pay shipping back cost and import tax as well.and make a full refund. Or we could send the replacement directly, Please check our warranty policy. 2) For the items which you do not like it or no longer need, Please contact with us before make a return or dispute from Paypal or Bank, Must make sure that package is unopened, Shipping back cost will be prepaid by you. meanwhile, as soon as we get the products, we will send you the reciept of shipping cost (which we sent your order) and tax paid(our import tax). we will deduct the shipping cost and tax, and make refund for balance. the refund will be finished through Paypal or bank within 1-3 working days after parcel is recieved

SPECIAL FEES FOR INTERNATIONAL ORDERS 

-----------------------------------------------------------------------------------------------

The customer is responsible for any and all VAT, GST, Duty, Tax, handling fees, customs clearance charges and/or other costs associated with the shipment that your home country may charge upon delivery.  For Express delivery, such as DHL, FedEx, UPS, TNT, Special express line. Please kindly make sure to be contacted with when your order's parcel arrive. For the reasons 1) the express company can not contact you, 2) you delay to offer any documents are needed. Those reasons cause the express company return back the parcel to us , all cost will be covered by you, those include shipping back cost, the shipping cost when we sent you ,  we import tax, etc

 

CHECK OUT WITH ST25 , GETTING 25% OFF

 

CHECK NEW ARRIVAL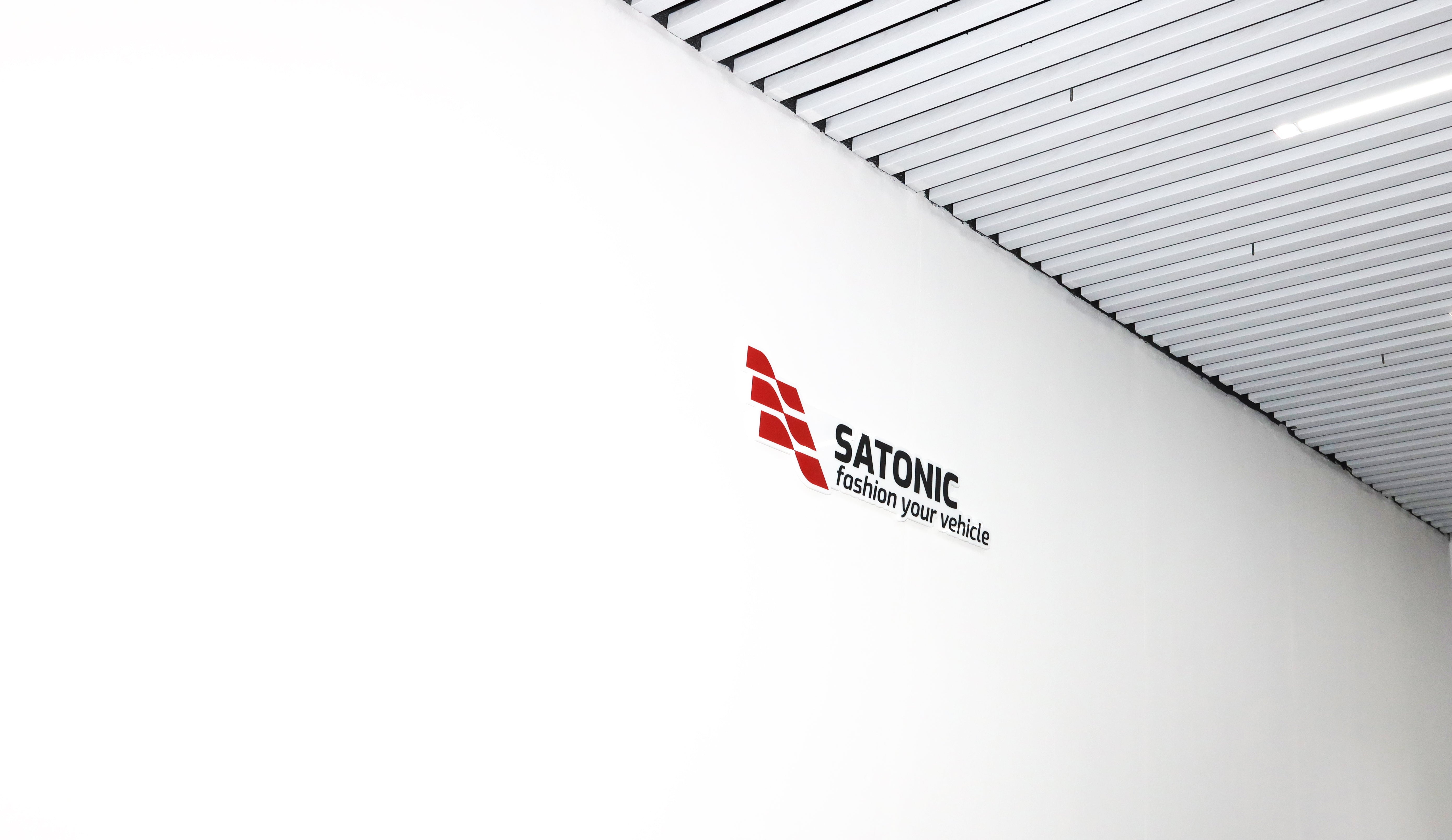 Supplier for Tesla Parts
QUALITY / SERVICES / INSUREANCE
PRODUCT INTRODUCTION VIDEO
Customer's Instroduction a Tesla auto power frunk ( Model Y )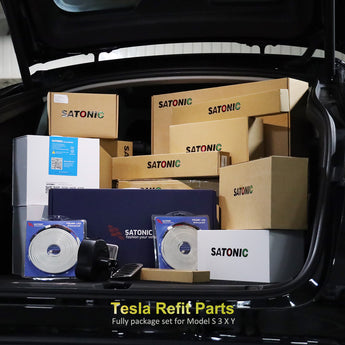 Tesla Model 3 & Y
Auto Presenting Door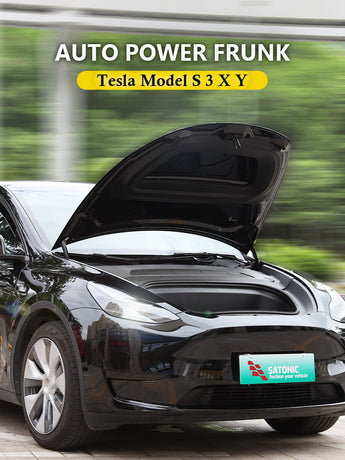 Model 3 & Y
Dashboard Screen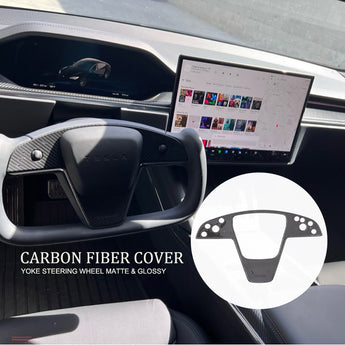 YOKE STEERING WHEEL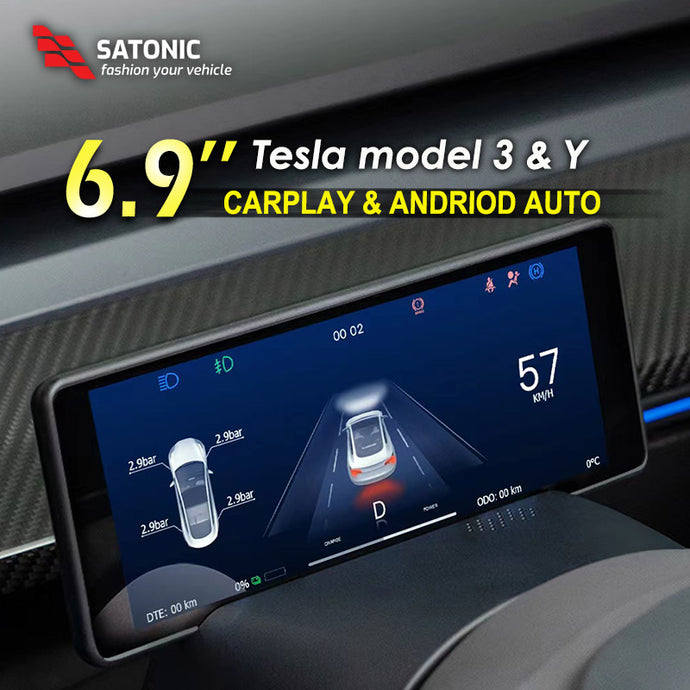 NEW ARRIVAL
6.9'' Carplay Dashboard
The new 6.9'' dashboard screen support wireless carplay and andriod auto, Real-time display car information with multi-UI display
BUY IT NOW
AUTO DOOR SYSTEM
AUTO HANDLES
Tesla auto handles, bluetoth connection , Door handles will be opened through bluetooth , APP, Touch screen, KEY FOB
BUY IT NOW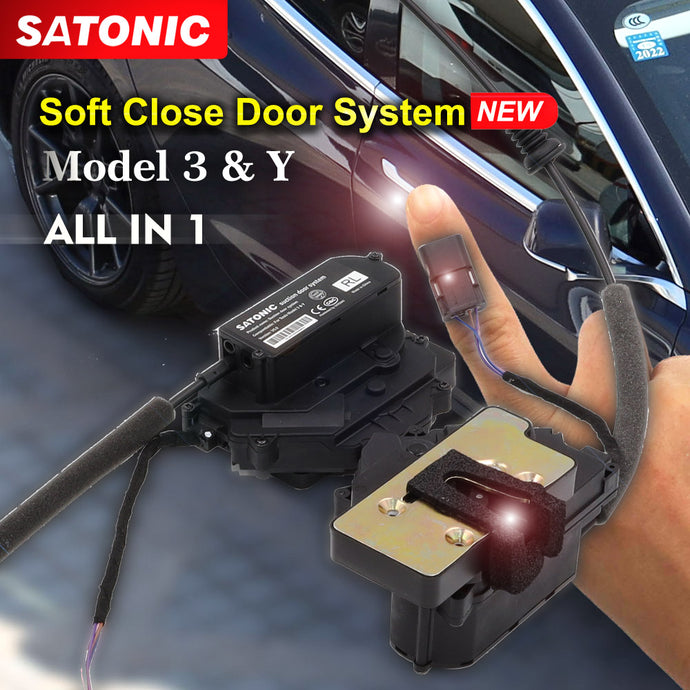 Mdel 3 & Y Soft Close Door
SOFT CLOSE DOOR
Over 10 years production, lots of expierences on soft close door system for BMW, BENZ, FORD,TOYOTA,TESLA, etc
BUY IT NOW
Model 3 & Y Ambinet LED light
Multi-color display, over 128 colors
6 Display Modes Optionable
Music mode display
Compatiable with Tesla Model 3 & Y
BUY IT NOW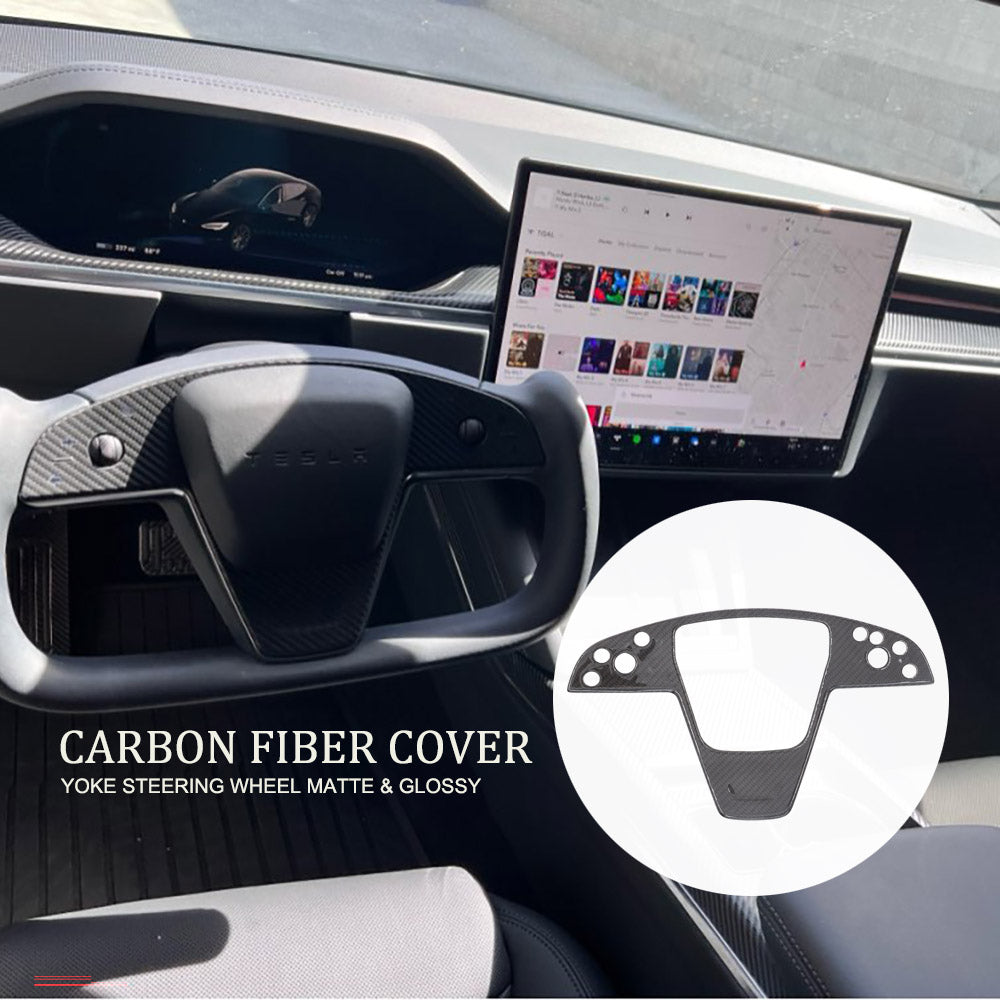 Model S & X Yoke Steering Wheel
The New Model X/S Yoke Steering Wheels , offer Tesla Model S & X drivers the perfect blend of luxury and performance. Featuring an OEM design and real carbon fiber cover, these wheels provide a comfortable grip while also keeping hands cool. Plus, they come equipped with an integrated heating function and easy plug-and-play installation.
BUY IT NOW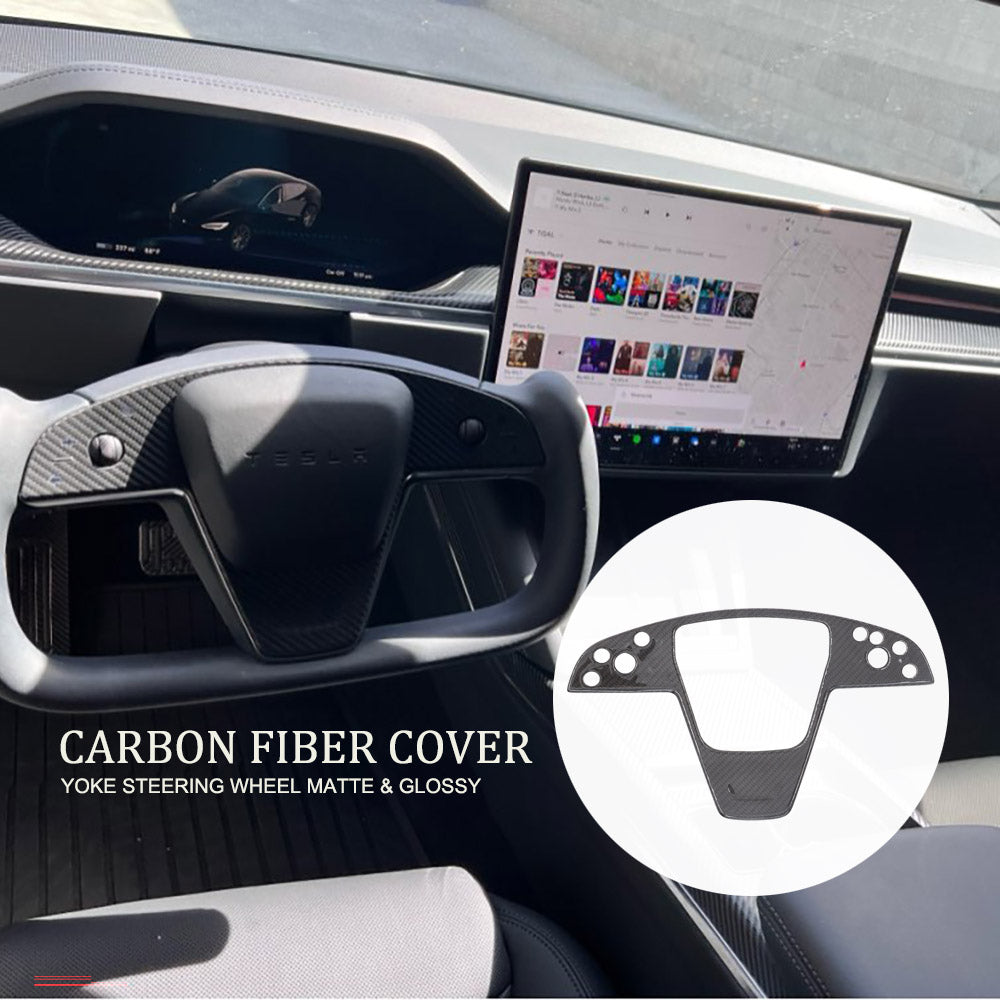 About SATONIC

Brief introduction:

SATONIC Autoparts Company Ltd is founded in the year 2009 in Shenzhen China, We mainly produce and export car electronic Modification Parts for vehicles, Such as Electric Auto Tailgate & Frunk, Mediaplayer Carplay & Android Auto screens, Auto soft-close door systems, Ambinet close door, Door handles, Swiveling Mount Kits for Tesla, Ford, Jeep, Toyota, Porsche, Land Rover, Benz, BMW, Audi, VW, and Lexus etc. Over 10 Year developing & Marketing, we work with customers in over 50 countries from America, Europe, Japan, Korea, and South Asia ..... and our product has approved CE, ROHS, FCC, KC, etc.

"Refit Tesla  Chose SATONIC", SATONIC became to invest in Tesla part research and development, from Power frunk, Power frunk, Auto handle, and soft close door systems,SATONIC products have been approved on many certification, In order to take responsibility, SATONIC has been registered in Korea, US, etc

What is new ?

 

TOPSALE ITEMS

 
Affiliate Program

Buy & Share & Benifited, Register SATONIC Affiliate Program and get 5% commision
Warranty

--------------------------------------------------------------------------------------------------------

SATONIC offer 1 years free damage parts services for All SATONIC Product. 

For international purchases and self-installation, SATONIC will send a free charge with free shipping for the damaged replace parts ( damaged parts no need to return it back ).

For SATONIC-authorized workshop installation & Onsite installation, Purchaser could go to the workshop replace free or the local installer will take parts to replace onsite

DISCLAIMERS

It is the sole and exclusive responsibility of the purchaser to determine the suitability of any SATONIC product for his / her use, and the purchaser shall assume all legal, personal injury risk, and liability and all other obligations, duties and risks associated therewith. SATONIC is NOT responsible for any damages or costs associated with the suitability of any SATONIC product for a particular purpose.
The installation of any aftermarket part may void or otherwise adversely affect your factory warranty. It is the purchaser's sole responsibility to assess any factory warranty risk associated with the use of any

SATONIC 

product.

SATONIC 

is NOT responsible for any damages or costs associated with any warranty problem as it relates to the installation of its products.

SATONIC 

provides both written and video installation guidelines for products it manufactures and sells. Even if these instructions are followed, it is possible that the installation may cause damage to the purchaser's vehicle.

SATONIC 

is not responsible for any interior, exterior, or electrical system damage associated with the installation of any of its products. Such damage includes, but is not limited to, surface scratches and dents, upholstery tears, discoloration of automotive surfaces, and/or electrical wiring damage. The cost of repair for any vehicle damage associated with the installation of

SATONIC 

products is solely the purchaser's responsibility. 

GENERAL PRODUCT WARRANTY FOR SATONIC -MANUFACTURED PRODUCTS

SATONIC  manufactured products are warranted to be free from defects in materials for sixty (60) days from date of purchase. Within this period,SATONIC  will, at its sole discretion, repair or replace any components that fail in normal use. Such repairs or replacements will be made at no charge to the original purchaser for parts or labor, provided the customer shall be responsible for any return shipping cost. This Warranty does not apply to: (i) cosmetic damage, such as scratches, tears, nicks, and dents; (ii) damage caused by accident, abuse, misuse, water or other liquids, flood, fire, or other acts of nature or external causes; (iii) damage to the foam padding on the bottom of the Center Console Insert (CCI) product that is hidden from view after installation; (iv) damage caused by service performed by anyone who is not an authorized service provider of SATONIC ; (v) damage caused to an SATONIC  part that has been modified, customized or altered without the written permission of SATONIC ; or (vi) damage that has been caused by installing the SATONIC part in any vehicle other than a Tesla.  The warranties and remedies contained herein are exclusive and in lieu of all other warranties express, implied, or statutory, including any liability arising under any warranty of merchantability or fitness for a particular purpose, statutory or otherwise. This Warranty gives you specific legal rights, which may vary from country to country. 

To obtain warranty or return service, simply contact us for shipping instructions and a return material authorization (RMA) tracking number. Securely pack the product in its original packaging, and provide a copy of the original invoice, which is required as the proof of purchase for warranty repairs or returns. Write the RMA number clearly on the outside of the package. Send the product, freight charges prepaid, to SATONIC  at the address provided with the RMA.

IMPORTANT: PLEASE FOLLOW THESE DIRECTIONS UPON RECEIPT OF YOUR ORDER OR INSURANCE MAY BE VOIDED BY SHIPPER

We want you to be completely satisfied with your purchase. If the order was damaged during the shipping process, SATONIC  can file a damage claim on your behalf within 24 hours of delivery time.

Immediately upon receiving your package, please inspect the box for visible damage at the time of delivery. If there is any damage to the box:

Report damage to the delivery driver and sign damaged.
Photograph the outside of the box before opening.
Photograph the contents in the box before removing and unpacking.
Carefully unpack the items and inspect them for damage within 24 hours.
If there is any damage to the contents, please send photos and details to support@satonic-autoparts.com within 24 hours and await further instructions.
Do not discard the box or any materials until installation has been completed successfully.

IMPORTANT: BEFORE PRODUCT INSTALLATION

Before you have your accessories/parts installed:

Please inspect your products before installing. We cannot accept returns on used or modified items under any circumstances.

Carefully check the box and packing materials for small items such as hardware, stickers, badges and other small items that are easily overlooked
Choose a professional installer that is familiar with installing the type of aftermarket accessories/parts that you have purchased

 

IN NO EVENT, INCLUDING, BUT NOT LIMITED TO, NEGLIGENCE, SHALL SATONIC , OR ANY MEMBER OF SATONIC , OR ANY OF ITS MANAGERS, DIRECTORS, OFFICERS, EMPLOYEES, AGENTS OR SUBCONTRACTORS OR CONTENT OR SERVICE PROVIDERS (COLLECTIVELY, THE "PROTECTED ENTITIES") BE LIABLE FOR ANY DIRECT, INDIRECT, SPECIAL, INCIDENTAL, CONSEQUENTIAL, EXEMPLARY OR PUNITIVE DAMAGES ARISING FROM, OR DIRECTLY OR INDIRECTLY RELATED TO ANY INCIDENTAL, SPECIAL, INDIRECT, OR CONSEQUENTIAL DAMAGES, WHETHER RESULTING FROM THE USE, MISUSE, OR INABILITY TO USE THIS PRODUCT OR FROM DEFECTS IN ANY PRODUCT SOLD BY SATONIC . 

SATONIC  retains the exclusive right to repair or replace (with a new or newly-refurbished replacement product) a defective product or offer a refund of the purchase price minus shipping cost. Such remedy shall be your sole and exclusive remedy for any breach of warranty.
Shipping

-----------------------------------------------------------------------------------------------------------Excluding Chinese holidays, we fulfill orders for SATONIC products within one (1) business day. Orders for SATONIC products received before 8:00 AM EST (1:00 PM GMT) during normal business hours are shipped the same day. Orders for SATONIC products received after 8:00 AM EST (1:00 PM GMT) will ship the next business day.

EXCEPTIONS: Center Console Parts, Rear Center Console Parts, Luxe Mats, Sunshades, and Seat Covers are custom products that ship base on offering time.

Once an order has been fulfilled and shipped, a confirmation email with the tracking number will be sent to the recipient. Please note some items may ship separately.

Please note all orders must be inspected within fourteen (14) days of delivery. Any missing products or other shipping errors must be reported to SATONIC within the 14-day timeframe. Errors reported after such time will not be honored. No refunds or replacements will be provided.

 

INTERNATIONAL SHIPPING

---------------------------------------------------------------------------

1. The customer agrees to pay any and all customs/VAT charges and is responsible for estimating and covering any VAT, GST, Duty, Tax, handling fees, customs clearance charges and/or other costs associated with the shipment.

2. A damage claim due to shipping must be made within 24 hours of receipt of the international order. SATONIC will have our international delivery service investigate. The customer agrees to provide full photographic evidence of damage including photos of all boxes and packaging. A new product will be shipped or a refund provided if and only if our international delivery service determines that the damage was caused during shipment and reimburses SATONIC for that damage.

3. Because SATONIC checks each international order to ensure that all items have been included in the shipping box, any claim that items are missing or have been stolen in transit will NOT be honored and no refunds or replacement will be provided, regardless of the circumstances.

4. SATONIC works with DHL, FEDEX, UPS,  4px ,Yawen etc.  shipping is covered over 200 countries. it will makes shipping time faster 
Return & Refund

GENERAL RETURN POLICY FOR DOMESTIC AND INTERNATIONAL ORDERS

-----------------------------------------------------------------------------------------------

(You/you/The customer) the customers who bought from satonic, (We/we/us) SATONIC Auto parts company

Please note all orders must be inspected within fourteen (14) days of delivery. Any missing products or other shipping errors must be reported to SATONIC within the 14-day timeframe. Errors reported after such time will not be honored. No refunds or replacements will be provided.

You may return the products if it is no function from the date of delivery. shipping cost will be covered by us. Or you may return the products which you do not like or no longer need, But must pay shipping back cost and the shipping cost which we sent you (Shipping cost will calculated by USD ). Due to SATONIC  car parts mostly are refit products and International shipping cost is high, Meanwhile , custom import declare process is hard. we will make sure 100% inspect before shipping.

For returning items, 1) For the product which has no function after installed, also, you confirm with us by video or photos, we will pay shipping back cost and import tax as well.and make a full refund. Or we could send the replacement directly, Please check our warranty policy. 2) For the items which you do not like it or no longer need, Please contact with us before make a return or dispute from Paypal or Bank, Must make sure that package is unopened, Shipping back cost will be prepaid by you. meanwhile, as soon as we get the products, we will send you the reciept of shipping cost (which we sent your order) and tax paid(our import tax). we will deduct the shipping cost and tax, and make refund for balance. the refund will be finished through Paypal or bank within 1-3 working days after parcel is recieved

SPECIAL FEES FOR INTERNATIONAL ORDERS 

-----------------------------------------------------------------------------------------------

The customer is responsible for any and all VAT, GST, Duty, Tax, handling fees, customs clearance charges and/or other costs associated with the shipment that your home country may charge upon delivery.  For Express delivery, such as DHL, FedEx, UPS, TNT, Special express line. Please kindly make sure to be contacted with when your order's parcel arrive. For the reasons 1) the express company can not contact you, 2) you delay to offer any documents are needed. Those reasons cause the express company return back the parcel to us , all cost will be covered by you, those include shipping back cost, the shipping cost when we sent you ,  we import tax, etc

 

CHECK OUT WITH ST25 , GETTING 25% OFF

 

CHECK NEW ARRIVAL