SATONIC
SATONIC V7L Wireless Auto Door Handles for Tesla Model 3 & Y: Elevate Your Entry Experience to Unprecedented Heights!
Unleash the future of automotive luxury with the SATONIC V7L Wireless Auto Door Handles. Crafted specifically for Tesla Model 3 & Y, these matte black handles seamlessly blend style with cutting-edge technology, revolutionizing the way you approach and interact with your vehicle.
Key Features:
Bluetooth Connectivity: Experience the next level of convenience with Bluetooth-enabled auto door handles. As you approach your Tesla, the handles detect your presence, automatically extending to greet you. Effortless entry is just a step away.

Matte Black Elegance: Elevate the aesthetics of your Tesla with the sleek and stylish matte black finish. The auto door handles not only provide unparalleled functionality but also add a touch of sophistication to your vehicle's exterior.

Colorful Display: Personalize your Tesla experience with a vibrant spectrum of colors. Choose from seven distinct colors or opt for the dynamic rainbow color display, making every entry a visually captivating experience.

Waterproof Design: Engineered with a waterproof design, these handles withstand the elements with ease. Rain or shine, your SATONIC V7L Auto Door Handles are ready to perform, ensuring durability and reliability.

Control at Your Fingertips: Take charge of your door handles with the on-control box. Effortlessly manage settings and color preferences directly from the control box, giving you instant control and customization.

Online Software Upgrade: Stay ahead of the curve with online software upgrades, ensuring your auto door handles are equipped with the latest features and improvements. Experience continuous innovation without any hassle.

SATONIC 2-Year Warranty: Trust in the quality and durability of SATONIC with a comprehensive 2-year warranty. Additionally, enjoy 1 year of free damaged parts replacement, providing you with peace of mind and long-lasting satisfaction.
The Pinnacle of Tesla Door Handle Technology:
SATONIC V7L Wireless Auto Door Handles redefine luxury and convenience, offering unparalleled style and functionality for your Tesla Model 3 & Y. Elevate your entry experience with the best-in-class auto door handles, where innovation meets elegance. SATONIC – Opening Doors to a New Standard of Excellence!
Work great with a Soft close door system, Customers could buy a soft close door with auto handles together, keeping one-stop installation. your door will have more functions, it will make life easier, Check the Soft close door system >>>
Warranty & Insurance
SATONIC products have logo printing and a barcode on each product,  it makes sure that SATONIC will be responsible for SATONIC products, with a barcode on each product, it records your items information, production time, shipping time, etc.
1 year of damaged parts-free delivery, if the auto handles or soft close door lock has damaged itself within one year, SATONIC will send warranty parts directly after being confirmed by video or photos totally free. For the damaged parts no need to return
Online support installation 
SATONIC offers 12 hours a day for online support through WhatsApp, Kakaotalk & Line. if you plan to install it yourself, you could make an appointment with us, we will make guidance for you
Factory Audit IATF16949, 
our factory has approved IATF16949 which means has a factory audit to producing car parts. quality insurance.
What is IATF16949
How to know whether your car is Ryzen AMD or Intel Atom. Normally, For Tesla Model which was delivered from the year 2016 to DEC. 2020 are Intel Atom computers, Tesla has upgraded Tesla computer system from the end of the year 2021 to Ryzen AMD computer. If you can not sure whether your car is Ryzen AMD or Intel Atom, PLease check from your tesla computer from the follow process :
Check on the screen of the original vehicle :
software > extra information > CPU




Shipping

Row content

-----------------------------------------------------------------------------------------------------------Excluding Chinese holidays, we fulfill orders for SATONIC products within one (1) business day. Orders for SATONIC products received before 8:00 AM EST (1:00 PM GMT) during normal business hours are shipped the same day. Orders for SATONIC products received after 8:00 AM EST (1:00 PM GMT) will ship the next business day.

EXCEPTIONS: Center Console Parts, Rear Center Console Parts, Luxe Mats, Sunshades, and Seat Covers are custom products that ship base on offering time.

Once an order has been fulfilled and shipped, a confirmation email with the tracking number will be sent to the recipient. Please note some items may ship separately.

Please note all orders must be inspected within fourteen (14) days of delivery. Any missing products or other shipping errors must be reported to SATONIC within the 14-day timeframe. Errors reported after such time will not be honored. No refunds or replacements will be provided.

 

INTERNATIONAL SHIPPING

---------------------------------------------------------------------------

1. The customer agrees to pay any and all customs/VAT charges and is responsible for estimating and covering any VAT, GST, Duty, Tax, handling fees, customs clearance charges and/or other costs associated with the shipment.

2. A damage claim due to shipping must be made within 24 hours of receipt of the international order. SATONIC will have our international delivery service investigate. The customer agrees to provide full photographic evidence of damage including photos of all boxes and packaging. A new product will be shipped or a refund provided if and only if our international delivery service determines that the damage was caused during shipment and reimburses SATONIC for that damage.

3. Because SATONIC checks each international order to ensure that all items have been included in the shipping box, any claim that items are missing or have been stolen in transit will NOT be honored and no refunds or replacement will be provided, regardless of the circumstances.

4. SATONIC works with DHL, FEDEX, UPS,  4px ,Yawen etc.  shipping is covered over 200 countries. it will makes shipping time faster 
Return & Refund

Row content

GENERAL RETURN POLICY FOR DOMESTIC AND INTERNATIONAL ORDERS

-----------------------------------------------------------------------------------------------

(You/you/The customer) the customers who bought from satonic, (We/we/us) SATONIC Auto parts company

Please note all orders must be inspected within fourteen (14) days of delivery. Any missing products or other shipping errors must be reported to SATONIC within the 14-day timeframe. Errors reported after such time will not be honored. No refunds or replacements will be provided.

You may return the products if it is no function from the date of delivery. shipping cost will be covered by us. Or you may return the products which you do not like or no longer need, But must pay shipping back cost and the shipping cost which we sent you (Shipping cost will calculated by USD ). Due to SATONIC  car parts mostly are refit products and International shipping cost is high, Meanwhile , custom import declare process is hard. we will make sure 100% inspect before shipping.

For returning items, 1) For the product which has no function after installed, also, you confirm with us by video or photos, we will pay shipping back cost and import tax as well.and make a full refund. Or we could send the replacement directly, Please check our warranty policy. 2) For the items which you do not like it or no longer need, Please contact with us before make a return or dispute from Paypal or Bank, Must make sure that package is unopened, Shipping back cost will be prepaid by you. meanwhile, as soon as we get the products, we will send you the reciept of shipping cost (which we sent your order) and tax paid(our import tax). we will deduct the shipping cost and tax, and make refund for balance. the refund will be finished through Paypal or bank within 1-3 working days after parcel is recieved

SPECIAL FEES FOR INTERNATIONAL ORDERS 

-----------------------------------------------------------------------------------------------

The customer is responsible for any and all VAT, GST, Duty, Tax, handling fees, customs clearance charges and/or other costs associated with the shipment that your home country may charge upon delivery.  For Express delivery, such as DHL, FedEx, UPS, TNT, Special express line. Please kindly make sure to be contacted with when your order's parcel arrive. For the reasons 1) the express company can not contact you, 2) you delay to offer any documents are needed. Those reasons cause the express company return back the parcel to us , all cost will be covered by you, those include shipping back cost, the shipping cost when we sent you ,  we import tax, etc

 

CHECK OUT WITH ST25 , GETTING 25% OFF

 

CHECK NEW ARRIVAL

 

 

 

 
Close & Open handles automatically
SATONIC Auto handles for Tesla Model 3 & Y
HAPPY SHOPPING
BUY CONFIDENCE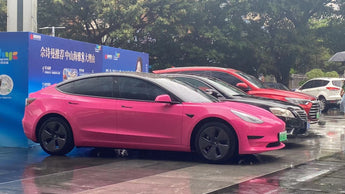 Fashion your vehicle
Model 3 /Y
FIND ALL FOR TESLA