In this page, we will write down and share the questions & Answer which customers worry about and want to know before install a power frunk. 
============================================================
What is the Auto Power frunk Function
Auto Power Frunk is a special system which designed for Tesla Model 3, Y, S,X. After you install an Auto power frunk, you no longer need to close your  frunk with your hands (it will damage the frunk, meanwhile if it is raining or slow, it is not comfortable to open your frunk). You could open and close your Tesla frunk by APP, Touch screen, Key FOB, and Siri. 
ABOUT PRODUCT
1.Does it affect my tesla warranty services after installed a power frunk?
No, the power frunk is plug by plug designing, it will not damage any parts from your vehicle, and it not change any data transfering from power frunk
2.Does the power frunk easily opened by emergency cable? will my property will be lost ?
No, the emergency cable is not a button for power frunk, it only works when your vehicle has no power at all.
3.Does the power frunk damage my tesla frunk?
No. the power frunk has dual spring on the struts, it is closed and opened softly, so it will not damaged your frunk
4. Is the control box waterproof?
Yes, SATONIC has more expierences on waterproof solution from V4.0 to V5.  For V6S control, mode injection solution, it can keeps no water entering in.
5. Does power frunk will be closed as well when my hands inside?
No. the power frunk is soft close system, when it touch anything, it will be stoped
6. Does the power frunk can be worked if temperature is so cold?
Yes, SATONIC V6S power frunk can be worked from -40 to 80 degree
7. Does it easy to install?
Auto power frunk is easy to install, just need to remove the frunk orgnizer, replacing the struts and motor stand, fixing cables and connect with the control box ,  recovering the power frunk orgnizer , if you have not tools for install, you still can buy a set of frunk installation tools , it can save you a lot of time.
 ABOUT SHIPPING
1.How long does your company process the order? 
Most of satonic product is ready to ship, But for HUBcap, Full cover carbon fiber panel, Anti-UV film, it takes around 2-3 days produce
2.How long can I get my parcel after I made an order?
For Power frunk, we offer a free shipping by express, such as DHL, FedEx, UPS etc. we will chose a best one for your location, Normally it takes around 3-7 working days delivered
How is SATONIC Warrenty Policy
SATONIC Warrenty Policy is base on correct installation and correct operation, we do not make direct warranty if customer open motor, struts or control box and upgrade it thier own, or the power frunk which is not SATONIC
1.Any claim that items are missing or have been stolen in transit ,SATONIC will make money refund for stolen or send replacement for missing parts asap, regardless of the circumstances. But if the buyer offered the wrong address which makes delivery fail or the Customers do not offer information to the local custom when they request information, all those reasons caused the parcel returned back, SATONIC will not make a monetary refund, because the shipping company will charge 2-3 times on shipping cost and also we need to pay tax too.
2.SATONIC offer 1 year warrenty parts replace. once customers recieve the power frunk and make installation, if the parts, such as control box ,struts, cables damaged, SATONIC will send parts free to replace , customer just pay the shipping cost. If Over 1 year. SATONIC will charge on parts in a discount price .
3. SATONIC can offer a super discount if customers want to get the latest power frunk version  anytime 

How Power frunk work with FRUNK LED :
https://youtube.com/shorts/wb3SZDjIb5s?feature=share
How Open and close:
https://youtube.com/shorts/sTuwyYDAeQg?feature=share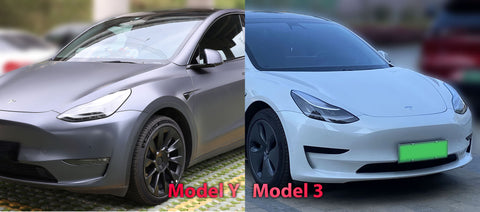 If you have any questions on the power frunk installation, welcome to send us email by info@satonic-autoparts.com.  SATONIC will try our best to orginze all questions for our value customers