Here it comes! 
The Swiveling Screen Mount Kit can make your Tesla Screen move up/down and left/right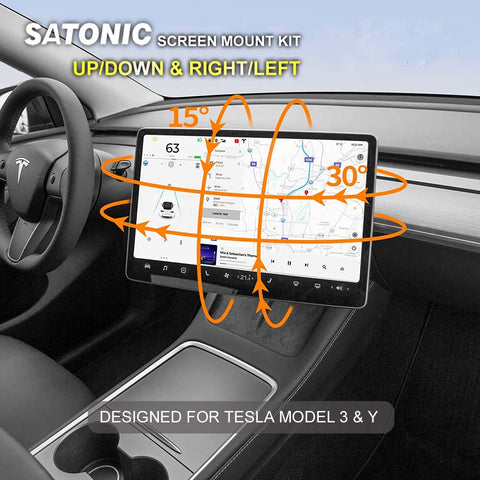 1: NEW ARRIVAL & UPGRADED SCREEN Mount Kit for Tesla Model Y & 3
2: THE ROTATOR CAN BE ADJUSTABLE AT ANGLES AT -30 ° to +30 ° LEFT AND RIGHT, ALSO CAN BE ADJUST FROM -15 ° to +15 ° UP AND DOWN, ACCURATE MODE DISPLAY, MAKE SURE THAT IT WORKS PERFECT WHILE DRIVING.
3: EASY INSTALLATION, SCREWS BY SCREWS, SCREEN WILL BE NEVER DROPDOWN
Dose it real your mind ?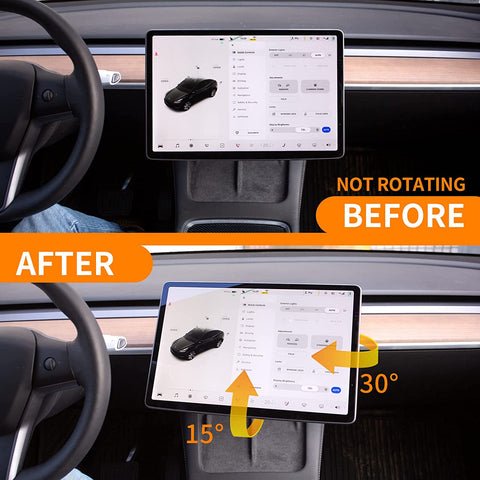 EASY INSTALLATION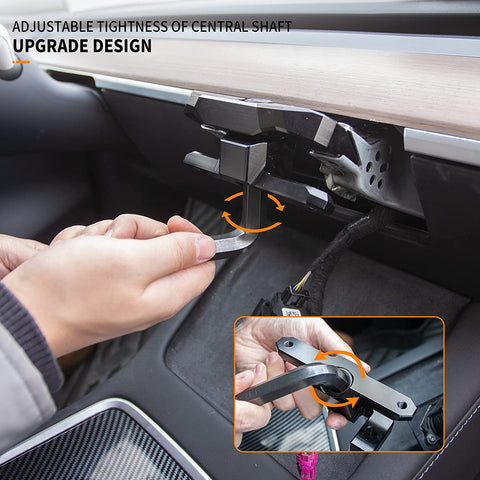 BUY IT NOW